Oak Cliff Earth Day was established in 2007 by a group of Oak Cliff volunteers. What began as a small celebration has grown each year to what it is today.
After a 10-year-run, volunteers took a hiatus in 2017. Not wanting to see the popular community event end, the Memnosyne Institute, parent of GreenSourceDFW and longtime festival sponsor, took over as host in 2018.
As a result, the Memnosyne Institute merged the green fest with its annual Green Source DFW Run for the Environment.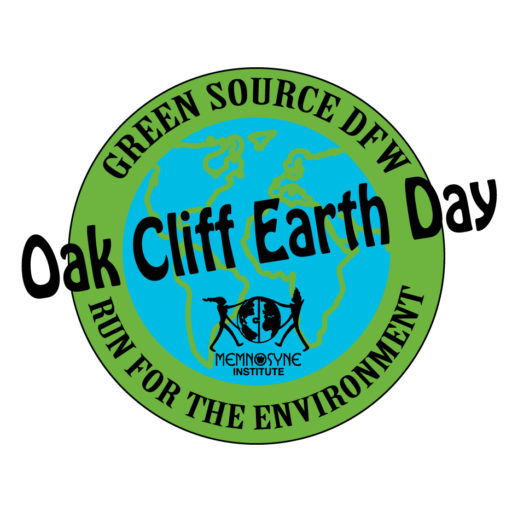 This year, the 5th annual Green Source DFW Run for the Environment will kick off the festival at 9:30 a.m. As in past years, Oak Cliff Earth Day will feature a diverse line-up of entertainment, environmental education booths and green vendors along with food and fun for the kids.
Vendor space is still available thru March 19 for $30 for nonprofits and $55 for for-profit businesses. (It's $55-$80 after March 19).
Dallas County and city groups can register at no charge.
Another bonus for registering before March 19: One table and two chairs will be provided at no additional charge. Those registering after the deadline must provide their own.
In addition, sponsorships are still available starting at $100. This is a great way to get your name in front of green-minded folks in North Texas. You're also supporting our mission to promote green living, eco-friendly businesses, environmental conservation and awareness of environmental issues in North Texas. See sponsor levels and benefits.
For more information about vendor space, contact Lybo Buchanan at lybolynn@gmail.com. For information about sponsorship, contact, Wendel Withrow at 214-287-1046 or Wendel@GreenSourceDFW.org.