~ A celebration of People and Planet ~
Planning for Oak Cliff Earth Day 2023, our 15th annual event, is underway. We hope everyone has been keeping safe over the last year, and will be ready to celebrate our green spaces, the environment, and the part we play in Mother Nature as we move forward into next year.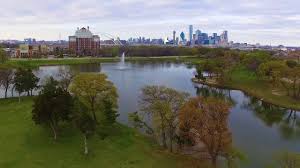 The beautiful and historic Lake Cliff Park will once again be the site for our 2023 event, which is made available through the generosity of Dallas Park and Recreation. Every year they go out of their way to assure our event runs as smoothly as possible and is a success. A special thanks to the Friends of Oak Cliff Park volunteers for their tireless efforts year-round in caring for the park in its many beautification projects and making sure that Lake Cliff is spruced up and ready for Oak Cliff Earth Day.
Please mark your calendar with the date & location below.
When: Sunday, April 16, 2023; 12noon to 5pm
Where: Lake Cliff Park, 300 E Colorado, Dallas, TX 75201
(Corner of Zang & Colorado)
We will post more information on registration and the event as time draws closer. Registration will begin after the new year. This year, our Exhibitor Coordinator will be Lenora Casmore, who has been part of our Earth Day committee since the beginning, in 2007.
Let's make Oak Cliff Earth Day 2023 one of our best, highlighting the uniqueness and beauty of Oak Cliff, Texas. But we can only do that with your help and support.
May the Earth be with you.
~ Let the mountains talk, the rivers run, and the winds blow. ~
Remember: The Earth is the one thing we all have in common.
Its soil ~ its water ~ and its air
None of which we can live without